tekom Studio
Feel the real: Experts up close - November 10 and 11 on site (2G event)
Expert knowledge imparted directly, meetings once again without any technology or WiFi, and the incomparable feeling of a face-to-face event await you LIVE and ON SITE in tekom Studio. The 2G event in the middle of Stuttgart offers two varied topic days on "Gender" and "Standards", creates plenty of space for professional exchange and personal networking and is thus the perfect complement to the digital tcworld conference.
Get your ticket now
The Program (in German language)
Thementag "Gendern"
Gendergerechte Sprache in der Dokumentation
Thementag "Normen"
Alles, was Recht ist!
Uhrzeit
Programm 11. November
08:30 - 09:00 Uhr
Einlass & Morgenkaffee
09:00 - 09:10 Uhr

Begrüßung der Tagungsteilnehmer online & vor Ort

09:15 - 10:00 Uhr
Vortrag Schmeling + Klumpp
10:05 - 10:45 Uhr
Vortrag Closs + Vermeulen
10:45 - 11:00 Uhr
Kaffeepause
11:00 - 11:45 Uhr
Vortrag Wallberg
11:50 - 12:35 Uhr
Vortrag Heuer
Pause: Mittagessen, Networking,
13:35 - 14:20 Uhr
Vortrag Tillmann, Schmeling, Rieder
14:25 - 15:10 Uhr
Vortrag Schmeling, Heuer

Digitale Nutzungsinformationen oder Papierform – ja, was denn nun?

15:15 - 16:00 Uhr
Podium: Klumpp

Betriebsanleitung in digitaler Form: was ändert der Entwurf der Europäischen Kommission zu einer neuen Maschinenverordnung

16:00 - 16:20 Uhr
Kaffeepause + Networking
16:25 - 17:10 Uhr
Vortrag Tillmann, Schmeling, Rieder

Qualitäts- und Konformitätsprüfung von Nutzungsinformationen


17:15 - 18:00 Uhr
Vortrag Rieder, Akdut

Produktdokumentation für Drittmärkte (UK, Australia, China, US …)

18:05 - 18:50 Uhr
Vortrag Dreikorn

Content-Crasher: Wenn Warnhinweise Texte unbrauchbar machen – und was man dagegen tun kann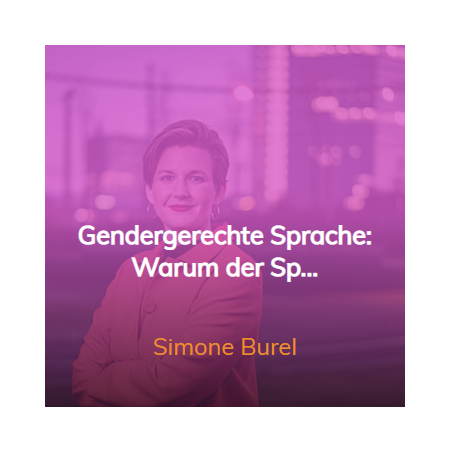 Dr. Simone Burel
Even in 2021, the Council for German Orthography has not yet committed itself to a gender standard. The debate on gendering is emotional, as gender-appropriate language is a form of language change – which has always generated fear and criticism. Often, however, the groups making judgments about "right" and "wrong" language have little experience with discrimination or language interactions. What is needed is a less emotionalized debate and more awareness of the positive economic impact of gender-equitable language. After all, gender-equitable language has long since arrived in society: 16 out of 30 DAX companies already use gendering. Technical documentation is not unaffected by this change in language and, in the absence of external standards, must find its own ways of implementing inclusive language.
Dr. Claudia Klumpp
The form of instructions for use (i.e., paper or digital) has not yet been regulated in the Machinery Directive 2006/42/EC. In §255, the legally non-binding guide for the application of the Machinery Directive sees the digital form merely as a supplement to the leading paper form. Many market surveillance authorities follow the outdated view of the guide, meaning that, due to the unclear legal situation, many companies have decided against digital forms of provision for the time being.
The European Commission published an initial draft of the new Machinery Regulation on April 21. This draft contains a special regulation for instructions for use in digital form in Annex III. This is a complete departure from the view previously expressed in the Guide to the Application of the Machinery Directive 2006/42/EC - Edition 2.2.