The International Event for Technical Communication
5 days | 120 Presentations | Networking, Evening Events, Tool Presentations, Diskussion Forums ...
The most important things at a glance.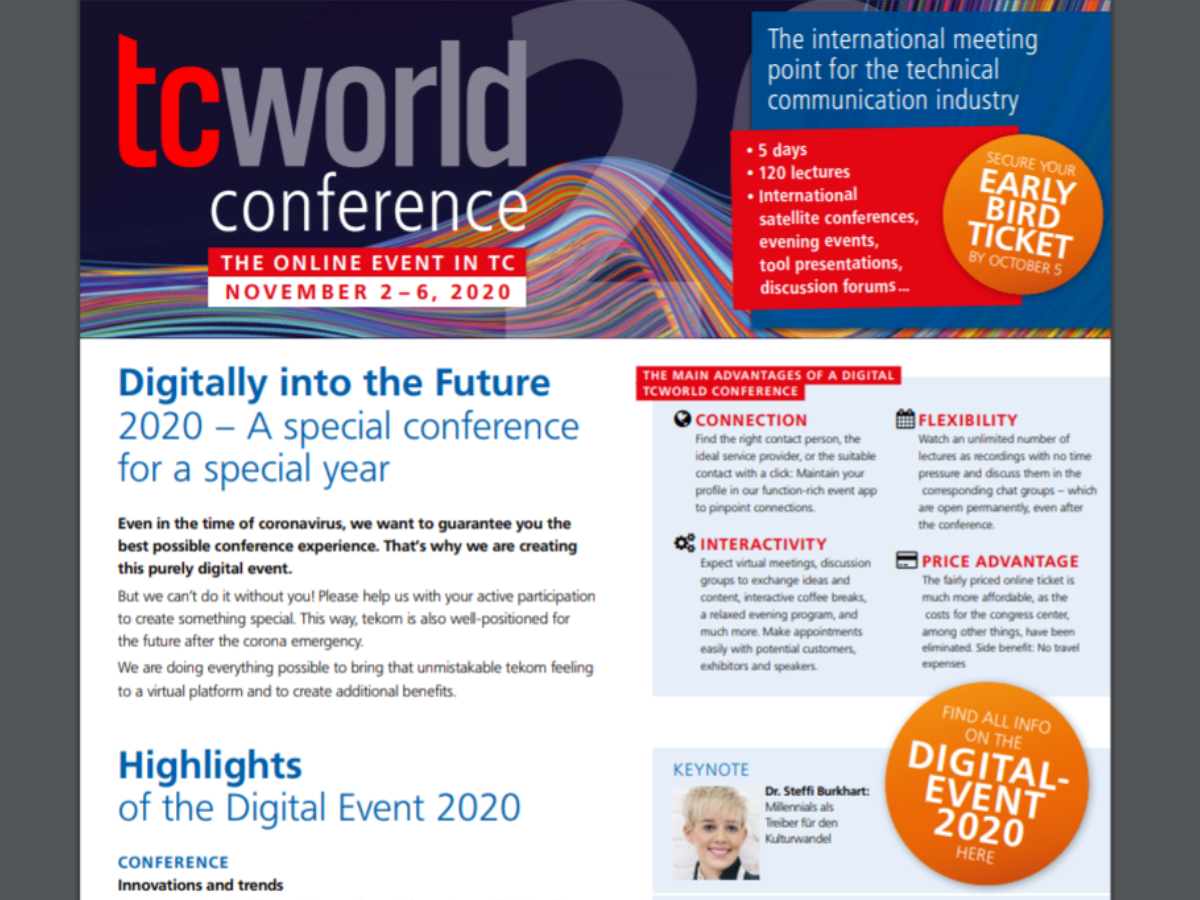 Download, print, forward
In our PDF flyer you will find all information, highlights and advantages of our digital tcworld conference at a glance.
You can download the flyer, print it out and forward it to others! A conference lives from diversity, discussion and exchange. So invite your contacts to join us!