One platform, many options
Experience digital
What is 'tekom live'?
Our very own, feature-packed conference platform! This is the heart of our events, using which you can fully immerse yourself in the digital experience. At the information desk, we provide you with all the information you need and, via the entrance hall, you can easily reach the program, the tekom fair and Café tekom. With your self-maintained profile, great networking opportunities are available to you.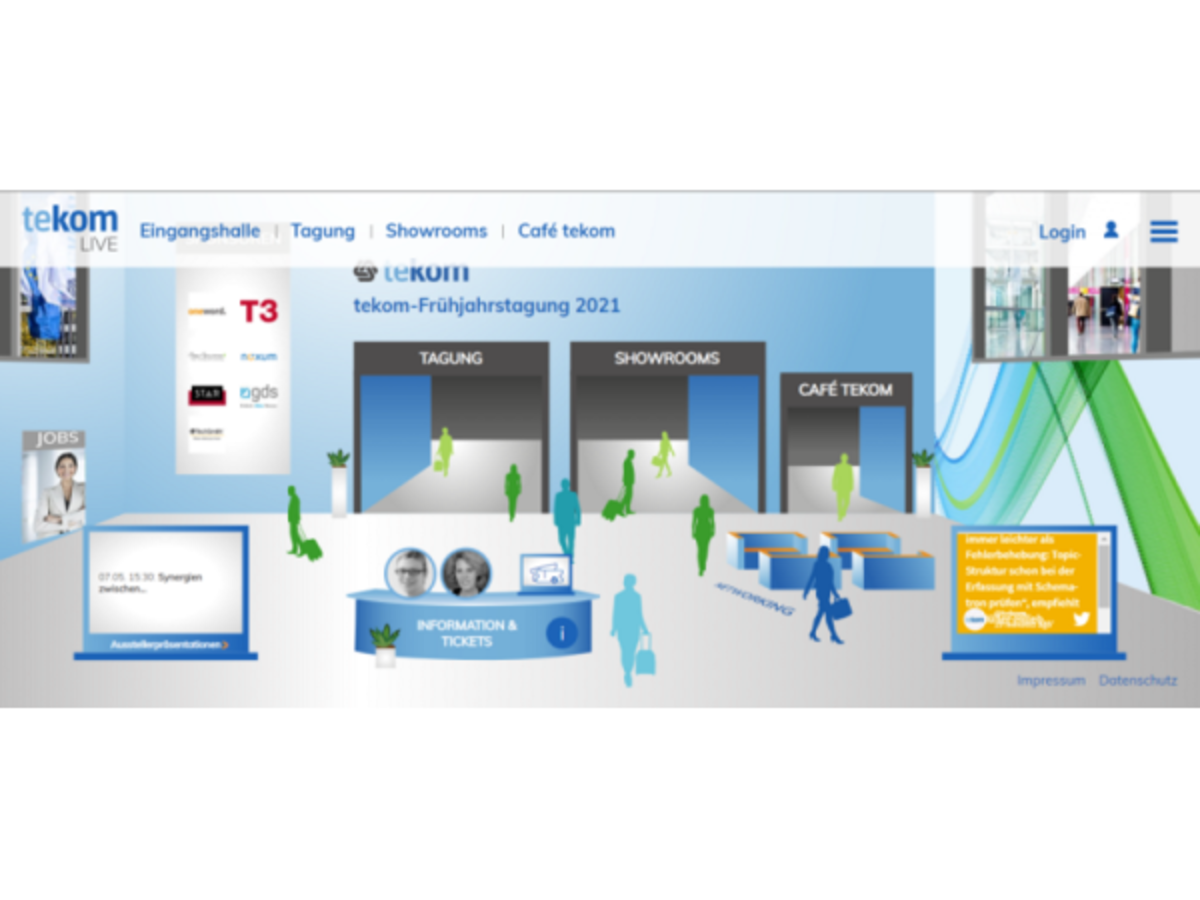 Entrance Hall
Welcome to the conference foyer, the headquarters of the digital event.
At the information desk, you will find all conference-related information and can contact us personally.
Through the gates you can reach the conference program, the exhibitors' showrooms and Café tekom.
Enter the NetworkingLounge.
On the monitors, you can follow the latest happenings on social media with news and announcements, or discover new professional perspectives.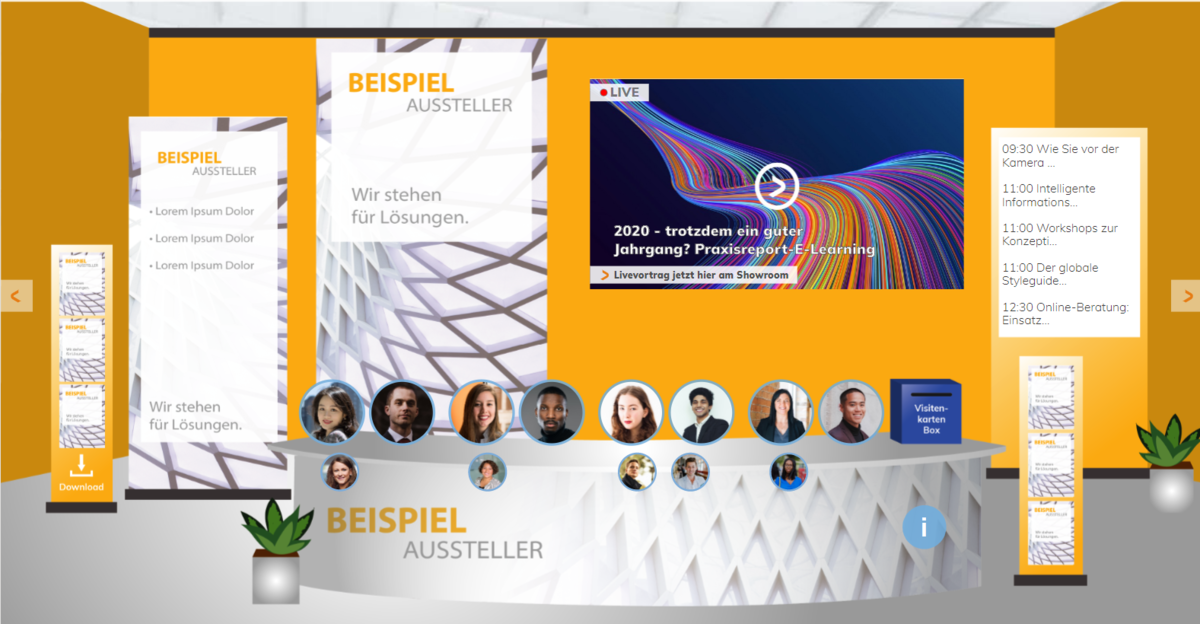 tekom fair with modern Showrooms
Discover well-known and new exhibitors by strolling through the tekom fair, or search for specific service providers.
In the showrooms, you can get personal advice, spontaneously or by appointment, via video call.
Explore the digital stand and download informational material.
Be there live at exhibitors presentations when services, projects and offers are presented via stream.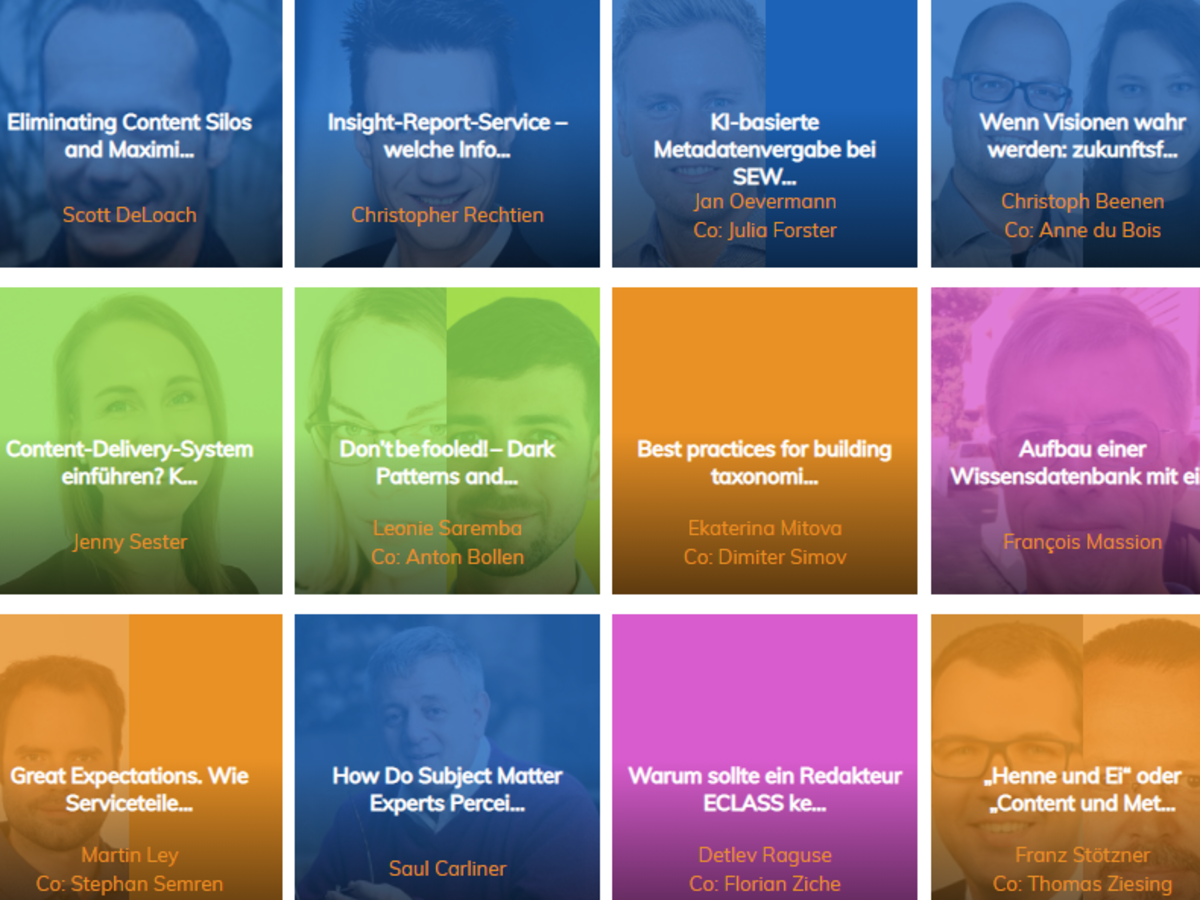 the conference program
Live and in color: discover the program including exhibitors presentations and Technology Days.
Save a spot in your preferred sessions, which you can then find in your dashboard in 'my conference tool'.
You can filter by individual days, categories and formats or use the search function.
Discover conference program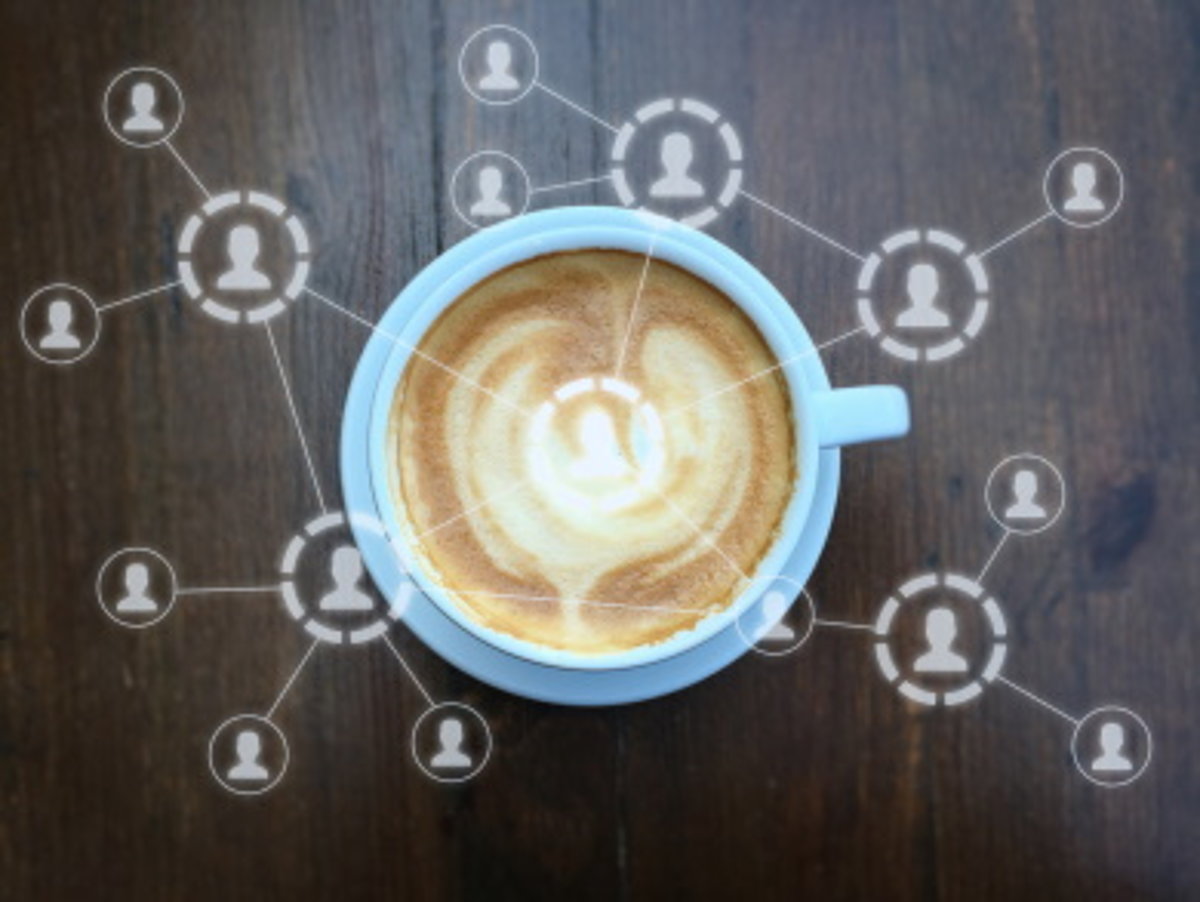 Café tekom
The place to be when it comes to professional exchange at themed tables or open discussion rounds!
Make an appointment with your acquaintances or simply join them spontaneously via video call.
You can also use the bulletin board to leave messages, information and greetings for all café visitors.
The only catch: you have to bring your own coffee.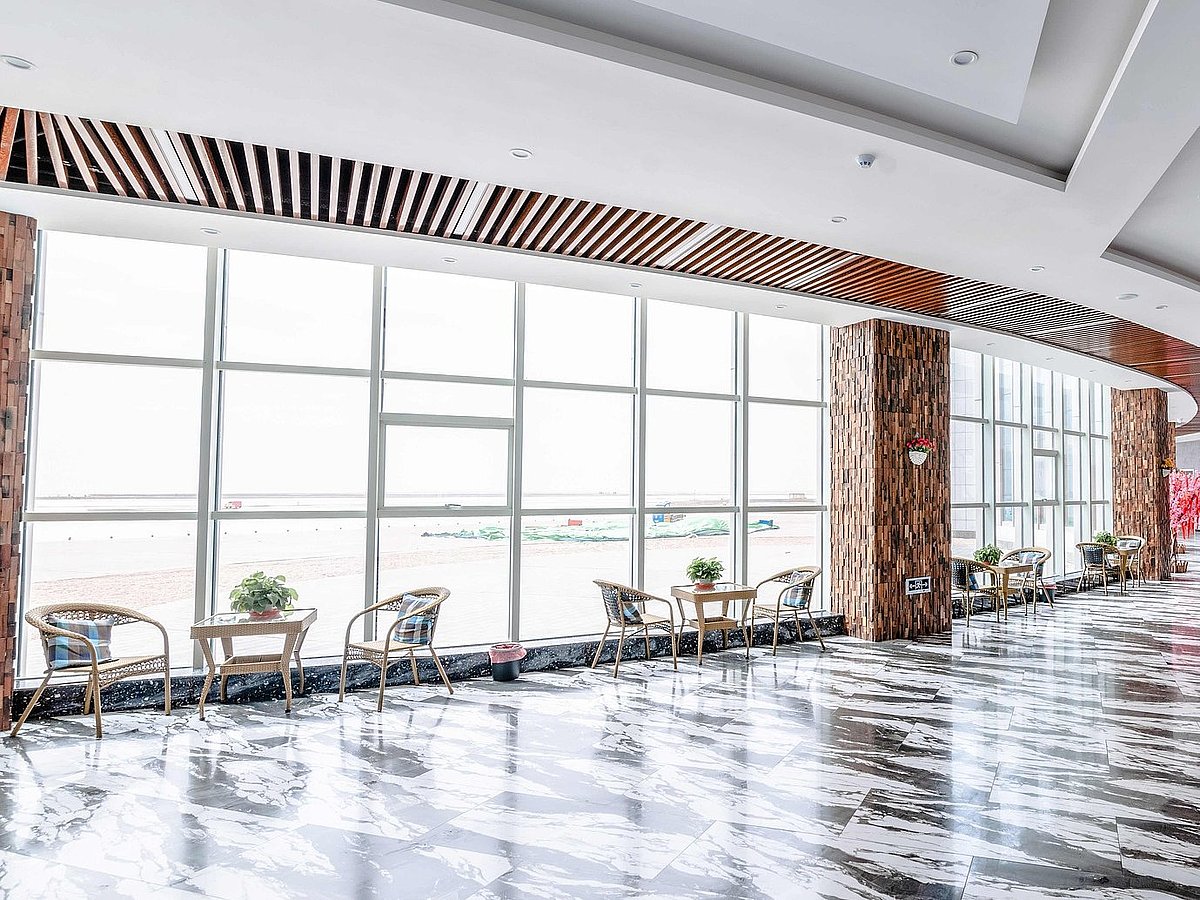 NetworkingLounge
Here, everything revolves around personal contacts: use the search and filter function to find old acquaintances and new, interesting profiles.
Network on demand and exchange information via chat or arrange a meeting, e.g. at Café tekom.
Important: 'tekom live' remains open for eight weeks for conference attendees and permanently for tekom members, so you can maintain contacts beyond the conference!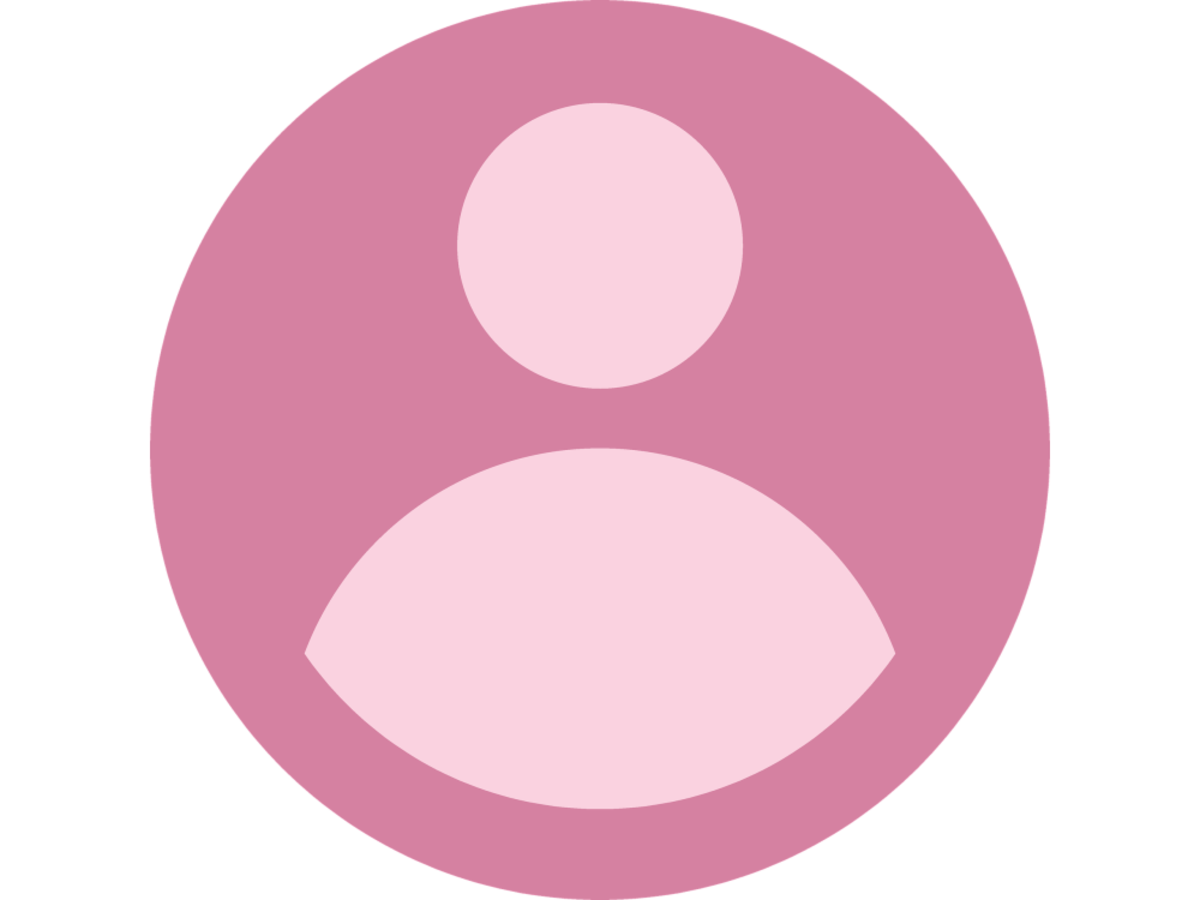 Your Profile
Just as you pack your bag for a conference visit on site, e.g. with program booklet, laptop or writing utensils, and dress up for the evening event, you also have corresponding options at the digital event:
Maintain your digital appearance by uploading a profile picture and providing appropriate information about yourself. Of course, it's up to you how much information you provide. However, keep in mind that your engagement has a direct impact on the filter and search function and thus on successful networking.
Tip: Activate your camera in video calls to interact even more personally and authentically with others. This way, you make an active contribution to a great digital event!